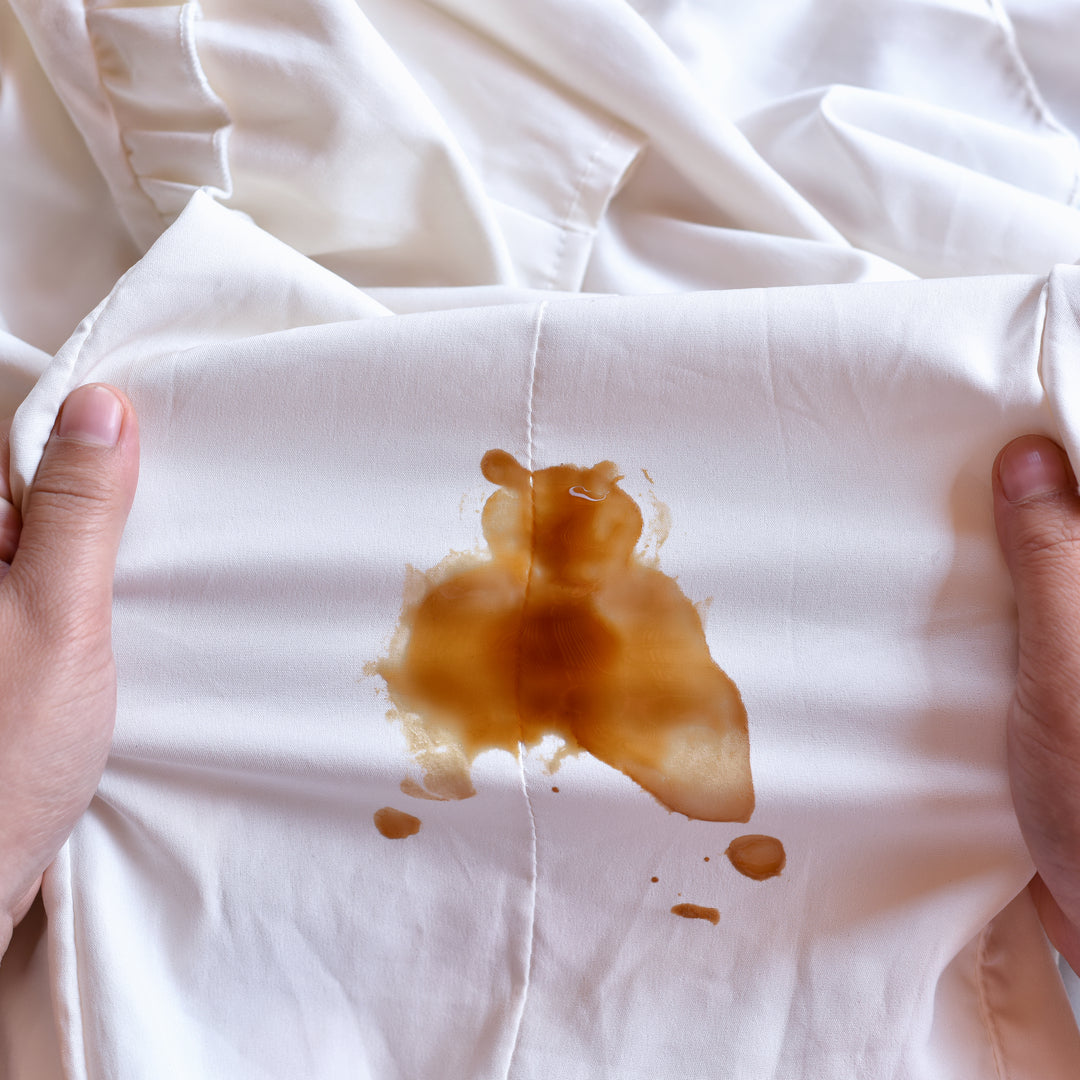 How To Get Stains Out Of Chef Coats And Aprons
A kitchen can be a messy place. which means that stains and spills on your Chef Coat or Apron are just a part of your everyday norm. We have a few tips to keep your gear looking like new again.
Cleaning Your Chef Coat To Look Brand New
Ensuring your uniform looks clean and professional isn't just about feeling fresh. Customers look to the chef not only for good style but also for food safety. So coming into work every day with a clean and ready-to-go chef's coat or apron that has been properly washed and disinfected is key. 
A good rule of thumb for cleaning chef coats and aprons and keeping them looking brand new is to have several of these items in your possession and wash them thoroughly often. You can use certain detergents and ingredients to clean your chef's attire properly to ensure you come into work sanitized and clean.
Cleaning Chef Coats and Aprons: Step-By-Step Instructions
In your kitchen, there are all sorts of sauces, condiments, and colorful food items that can leave behind stains and spots on your white coat or apron. Getting rid of them is super easy with these few tricks! 
You should clean your chef's coat or apron after one use to 1) have a properly sanitized uniform, and 2) have the best chance of removing the stain completely, especially if you're wearing a white coat or apron. 
Check out some of our favorite methods for cleaning your chef's coat or apron:
Vinegar & Water
If you're looking to treat any stain from this kitchen, this concoction will surely do the trick: 
Soak your apron in a mixture of vinegar and water for a few hours.

Drain the mixture.

Put the soaked apron or chef's coat in the wash on the warm/warm setting only.
Lemon & Salt
Lemons have a lot of practical uses, and cleaning your chef's attire is one of its best. With this method, you'll be creating more of a scrub before putting it in the wash. 
Pour coarse salt onto the stained area.

Cut a lemon in half and rub the stained area and salt with half of the lemon until the stain disappears or reduces.

Put it in the wash once the stain is gone.
Detergent & White Vinegar
White vinegar is another powerful ingredient with a wide range of valuable abilities. You mix this ingredient with your normal detergent to minimize powerful stains like BBQ sauces.
Here's how to do it:
Soak stained coat or apron in a water mixture of detergent and white vinegar.

After soaking for a few hours, immediately wash white fabrics in warm water or dark fabrics or cold water.
What About Smells?
Washing the stains out of your chef's coat or aprons will greatly reduce food smells and the blends of the kitchen that latch onto your fabric.
You can pretreat your chef's coat or apron before smells stick to them by soaking them in water and baking soda for four hours before washing them like normal. This will keep your kitchen garments smelling fresh and clean and reduce the chance of leaving work smelling completely like the food you prepared.