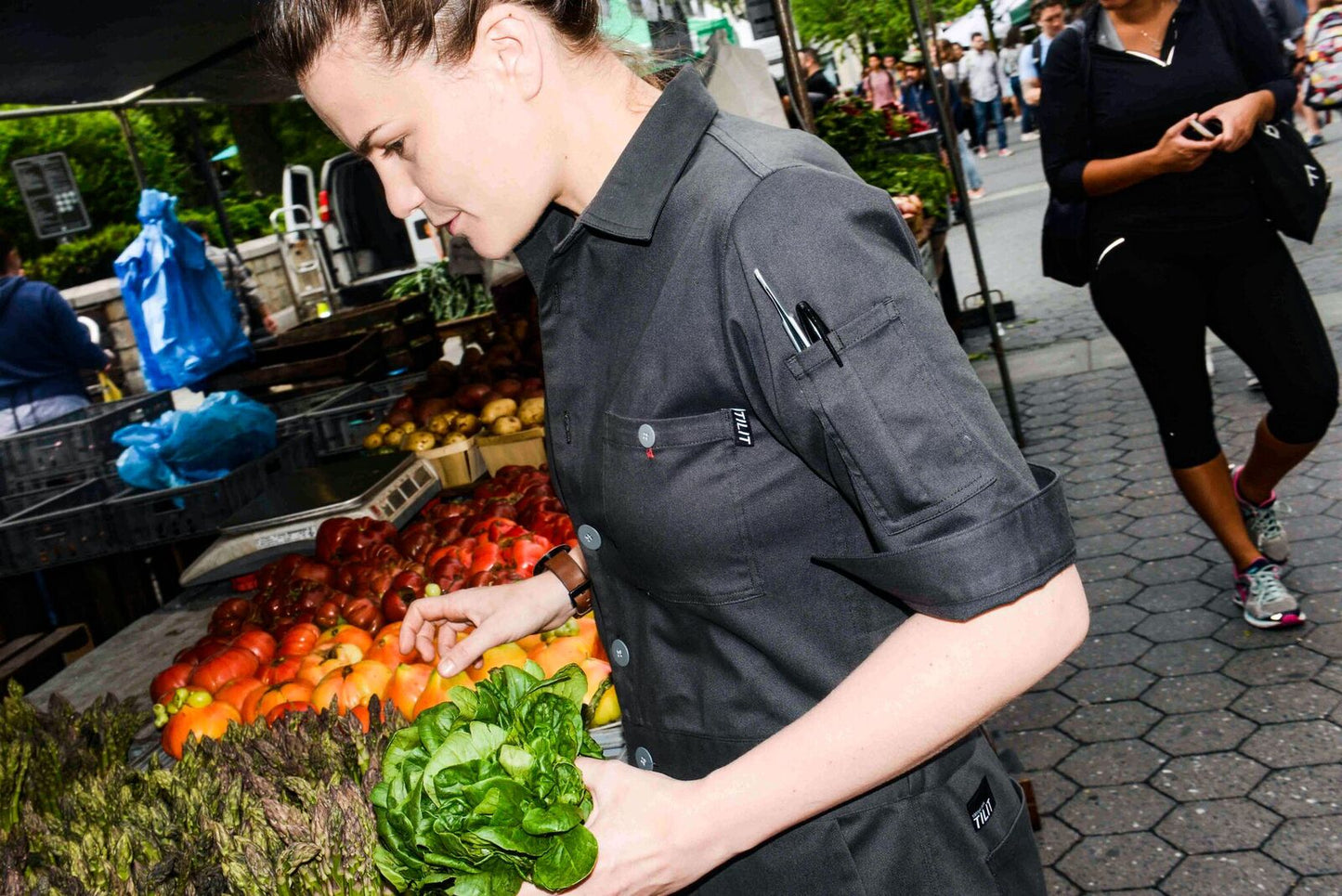 Jumpsuit Interview with Amanda Wilson
---
Can you give me a brief rundown of your "average" work day? (I know you probably don't have a normal work day, but as best as you can!)
Typical workday includes checking in with all  my teams about their day – prep team, butchers, pasta makers, purchasing manager, the AM sous chef as well as the cooks and managing any issues there.  Then I oversee lunch service including checking cooks mise en place and helping the cooks put out food for service. If lunch is running smoothly I can use that time to either work though new dishes or help the other sous chefs with dinner prep projects.  Between services I try to get a few "out of kitchen" things accomplished like scheduling the BOH, one on one reviews with cooks, checking in with my people and operations manager about any issues with staff and recruiting/hiring, or having meetings with Carmen or the General manager.  I lead an all BOH staff meeting every day before dinner service about what we need to work on as a team/things to know/the upcoming service etc. Then I either expedite dinner service or cook online with the cooks. In one sentence I oversee the day to day operations of the kitchen..
How would you describe your personal style? How does your work play into that?

Totally relaxed style.  I work a lot and am in chef whites most of day/week so my personal style is easy and chill. T-shirt, jeans and chucks on a normal day. I more or less am just wearing regular clothes for commuting so I like to be comfy.
One word you'd use to describe why you do what you do? You're more than welcome to explain why you chose the word, or just let it ride!
Challenging.  There's never a dull moment or any day where there's not something that needs to be worked on/improved/changed etc.  It keeps me interested, excited, and engaged.