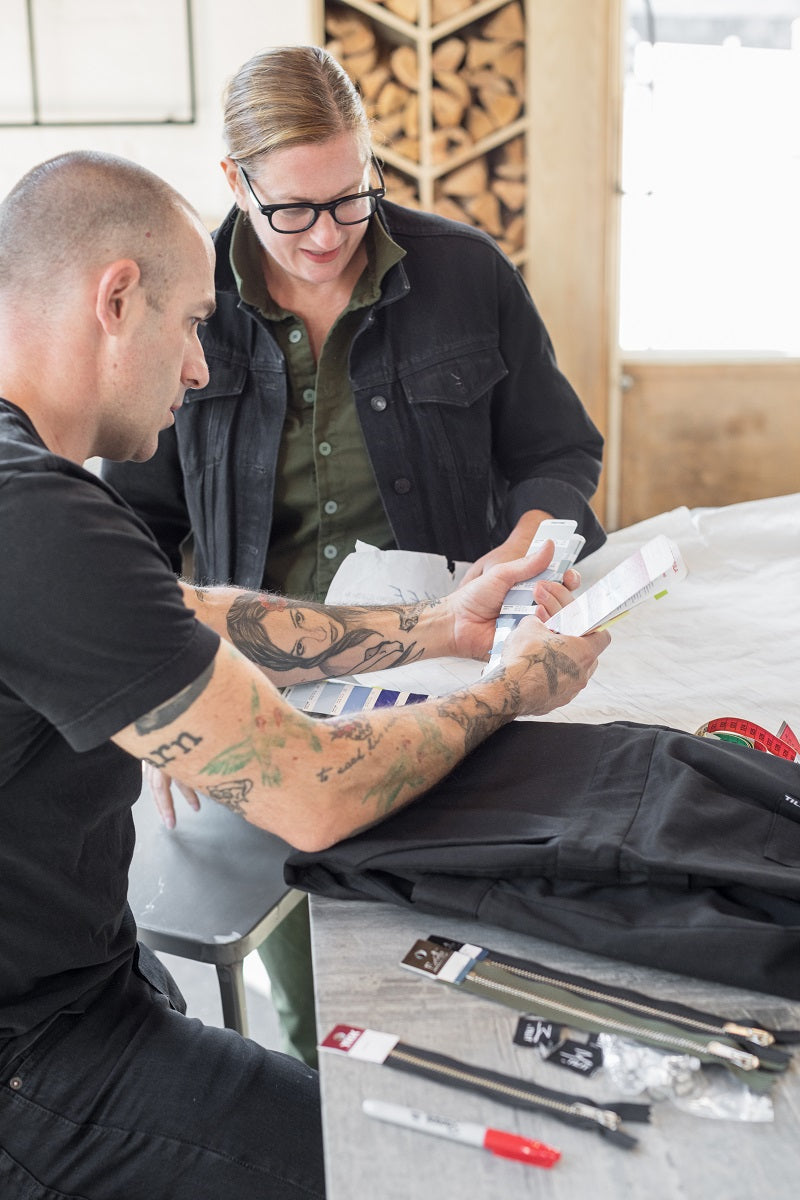 Restaurants are a place to nourish the guest and feed the soul. But in today's fast paced always on world of social media and endless news cycles, it can be tough to cut through the noise. Creating a brand and visually telling a cohesive story, allows your guests to immediately connect with your restaurant. The best part of our job at Tilit NYC is partnering with our clients to help create looks that tell your brand story.
1. Custom Aprons: Did you know we can work with you to create custom aprons that represent your brand in a few simple steps and in as little as 3-4 weeks? And did we mention our special industry pricing? Custom aprons starting at $45. Get more info here or wholesale@tilitnyc.com.
2. Embroidery or Screen Printing: Have a sick logo you want your guests to remember? We can add embroidery or screen printing to any of our items in 5-7 business days.
3. Workwear from Head to Toe: Want to go all in on a custom look? Our design team will work with you to make your uniform dreams come to life through design consultations, mood boards, renderings and garment production.