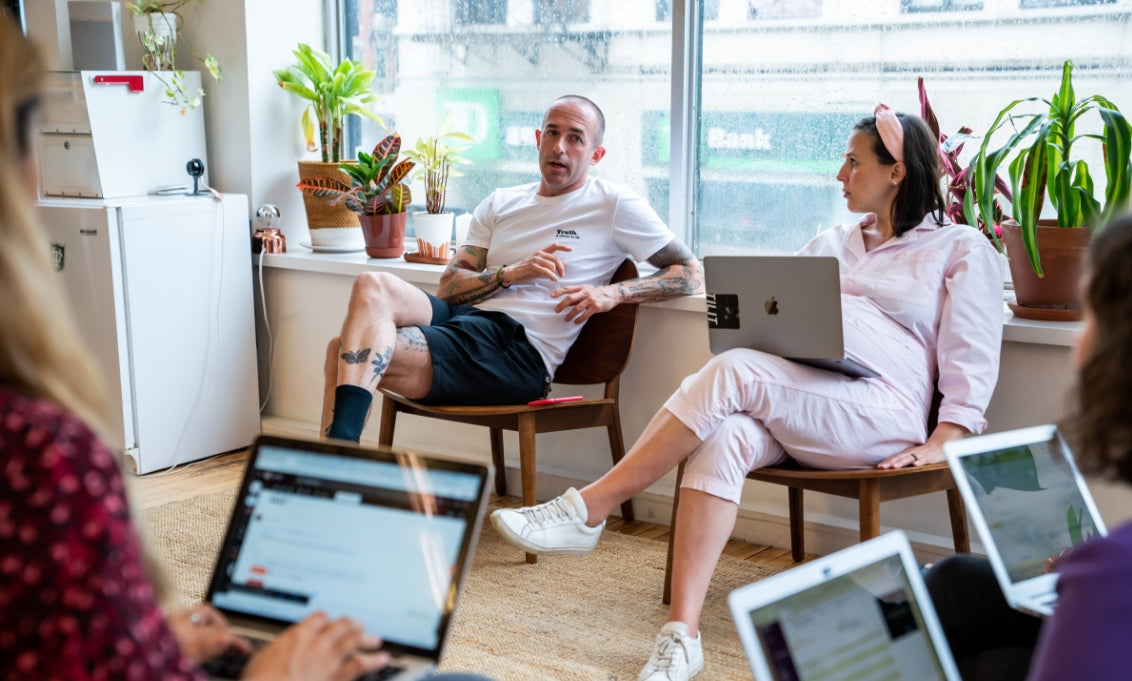 Seven Helpful Tips for Effectively Inspiring Your Team
A restaurant should run like a well-oiled machine, from the front of the house to the kitchen. With the hustle and bustle of the dinner rush, however, staff can start to experience burnout and may become less motivated to give it their all. There are many factors that cause team members to feel unmotivated, but these seven tips for effectively inspiring your team will help encourage your staff to work hard each day.
Thoroughly train employees
The best way to ensure your staff feels confident in their job performance is to thoroughly train all employees. 52% of restaurant employees report they have performed a job they were not trained for, which could cause uncertainty in their skills. Bolster your team's confidence by thoroughly training all employees and creating a safe learning environment. Encourage your staff to ask questions and let them know it's okay to make mistakes. With an increased confidence in their abilities, employees will work harder and be more inspired to do exceptional work.
Provide growth opportunities
When employees feel stuck in their jobs, they're more likely to quit in pursuit of opportunities that allow them to grow more. Establishing concrete paths for career advancement will show your staff that you care about helping them develop their skills and move their careers forward. Take time to sit down with each team member to discuss their career goals and the ways you can help them achieve those aspirations. Employees become more motivated and work harder when they have a set goal to strive toward, and you will see a great improvement in overall work performance.
Lead by example
It's easy to talk the talk, but managers who want to inspire their team also need to walk the walk. Team members take instruction from their supervisors, so be sure to act as a good role model. When managers take excessive breaks, for example, employees may think it's okay for them to put minimal effort into their work as well. When a manager conducts themselves with an air of professionalism, team members will follow suit. Additionally, a dedicated and highly motivated manager will inspire employees to work harder toward their own goals.
Encourage feedback
It may seem like a no-brainer, but the best way to understand what motivates your team is to simply ask them. Foster a work environment where employees feel comfortable speaking openly and can give honest feedback. You'll get to the root of any issues more quickly and you can then work together to find a solution that is beneficial to all parties. Set regular one-on-one meetings with all employees where they can speak openly about what inspires them and explain what you can do to help them stay motivated. Encouraging feedback will show employees that you value their opinions and are dedicated to making concrete changes that benefit the whole team.
Set goals
In larger organizations, it's easy for employees to feel lost or insignificant. Setting goals as a team will remind staff members they're a part of something bigger and they each play a crucial role in the success of your restaurant. Group goals are a great inspirational tool that will encourage the entire team to work harder. You should also help employees set individual goals. Everyone is motivated by something different and everyone has their own career aspirations. Routinely check in with employees to see what progress has been made toward their goals and what support you can offer in their journey. Don't forget to celebrate your employees when they reach group and individual achievements.
If you or your employees have trouble setting goals, follow the process for SMART goals to make certain your benchmarks are realistic. SMART stands for specific, measurable, attainable, relevant, and time-bound. Start with a specific skill you want to improve or a monetary goal you want to reach. Your goals should also be measurable, so you can more accurately track your progress. Additionally, you should work to set goals that are attainable and relevant to your work within the company. Your ambitions should be a bit challenging, as this will encourage you to work even harder, but they should still be achievable. Finally, set a time frame in which you will accomplish these goals. A set deadline will hold you accountable and ensure that you reach them in a timely fashion, which allows you to move forward and set even bigger goals.
Celebrate the wins
Even team members who prefer to stay out of the spotlight appreciate acknowledgement for a job well done. It can be as simple as sending out an email commending their dedication, or you can organize a staff meeting to celebrate team accomplishments. Recognition of even the smallest achievements shows your team that you value all their hard work and you will encourage employees to keep striving toward greatness. Take note of those who routinely go above and beyond as well and be sure to recognize them appropriately.
Have some fun
Above all else, the best tip to effectively inspire your team is to make work an enjoyable place to come to. When employees are excited to come to work and they enjoy the work they do, they're more likely to work harder and more efficiently. According to a 2011 study conducted at the University of Illinois, breaks during the workday can help increase productivity and motivation, so why not take a few breaks throughout the day to have some fun? You can use these short breaks to play a quick game or simply get to know your staff on a more personal level. These interactions may seem inconsequential, but they'll illustrate to your staff that your care for them extends beyond their job title. You can also create a more enjoyable work environment by encouraging employees to personalize their work space. Perhaps you can even help change things up by switching to a more trendy restaurant uniform and allow workers to express a bit of their personal style.
At one point or another, everyone gets bogged down by the constant grind of work. Employees begin to feel unmotivated and put less effort into their work. If you start to notice that your team is uninspired to do exceptional work, it's important to take a step back and assess the ways you can help get them back on track. If you meet with team members individually and actively work to motive them, then your restaurant will work like an efficient machine again in no time.