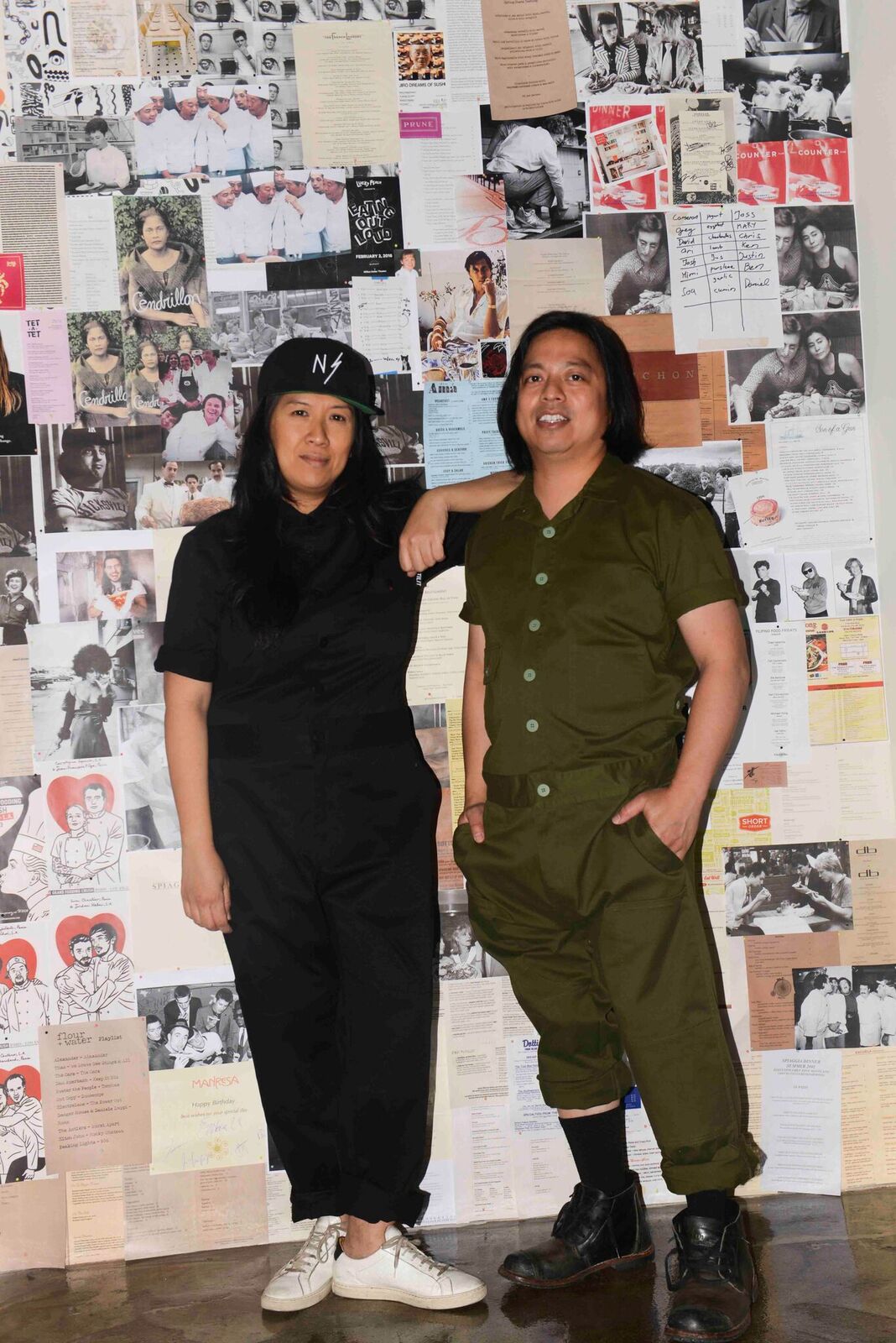 Jumpsuit Interview with Ken Concepcion!
Ken Concepcion
, along with his wife 
Michelle Mungcal
, are owners of L.A-based cookbook and culinary shop
Now Serving L.A
.
---
Can you give me a brief rundown of your "average" work day? (I know you probably don't have a normal work day, but as best as you can!)
At the time of the photoshoot, our daughter was 11 weeks old.  So what our average day used to be is now shifting with the addition of Frankie!  We aim to get to the shop an hour before opening to catch up on emails, administrative work and get the store ready.  Once the doors open, we focus on trying to create personal connections with our customers. Being a mom and pop shop, we want people to feel comfortable and taken care of and know customers have a choice when it comes to where they spend their money.   We're really trying to foster a community so spend a fair amount of time engaging with customers when they come in, similar to how we would treat our guests if they came over for dinner. When we are not on the sales floor or dealing with Frankie, Michelle and I are posting on social media; touching base with chefs, authors, and publishers to set up future events; ordering products or sourcing vintage.
How would you describe your personal style?
My personal style is a mix of different things but they all tend to focus on comfort and functionality.  I like classic sports wear mixed with American staples like denim, tees, khakis, and old sneakers. Patterns and colors are fun to mix up especially if its based on counter-cultural music like punk, hip-hop, and rock.
How does your work play into that?
As Michelle and I are small business owners - comfort, form, and functionality are paramount.  Whatever we are wearing, its gotta be comfortable and durable enough to wear all day and into the evening when we get home. And with the addition of our daughter, can't be too delicate to be drooled on!
One word you'd use to describe why you do what you do? You're more than welcome to explain why you chose the word, or just let it ride!
Community