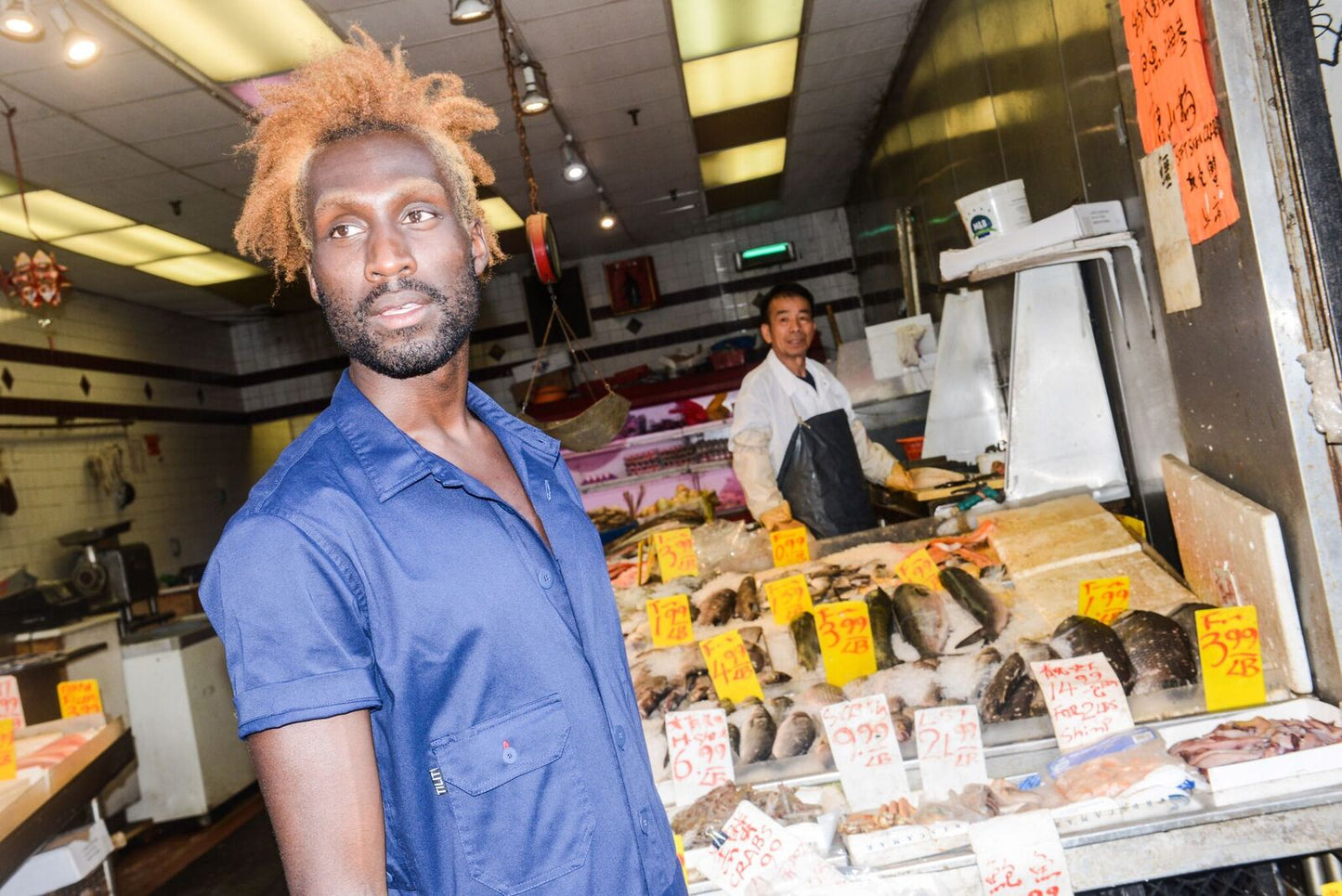 Jumpsuit Interview with DeVonn Francis
DeVonn Francis runs the pop-up Jamaican dinner series
Yardy
.
---
Can you give me a brief rundown of your "average" work day? (I know you probably don't have a normal work day, but as best as you can!)
I meditate for 15 mins in the morning because if not I'd lose my mind! Followed by warm tea and reading a book or the news, then writing. This ritual helps me to best organize my brain before I get into the work grind. If its a market day I go to Union Square Green Market to check out whats new and cute. Typically this is followed by a few meetings with potential collaborators for upcoming food events in the city and abroad. I'm definitely a visual learner so I spend a lot of time looking at ingredients for kitchen testing love connecting recipes. Stuff like that.
How would you describe your personal style?
In the summer my style is very Trinity from the Matrix but at the beach. Fashion should be experimental and genderless. I love my dads vintage stuff—shoes and old shirts. Also love old photos of my mom going to parties in the 70's and 80's in bright pink power suits. Her mom used to custom makes a ton of her outfits. She's an icon.
How does your work play into that?
My dream world is one where food is weird, playful and queer. I love playing with color, texture and shape but definitely use my Caribbean heritage and personal family history as a foundation for what flavors I am interested in.
One word you'd use to describe why you do what you do? You're more than welcome to explain why you chose the word, or just let it ride!
Probably 'community'. I've been fortunate to be supported by a lot of my friends in the food and art world and I want to do the same for some other young person who feels like they don't have the resources or support to make their wildest dreams come true. Food is about giving. If not, why even do it?