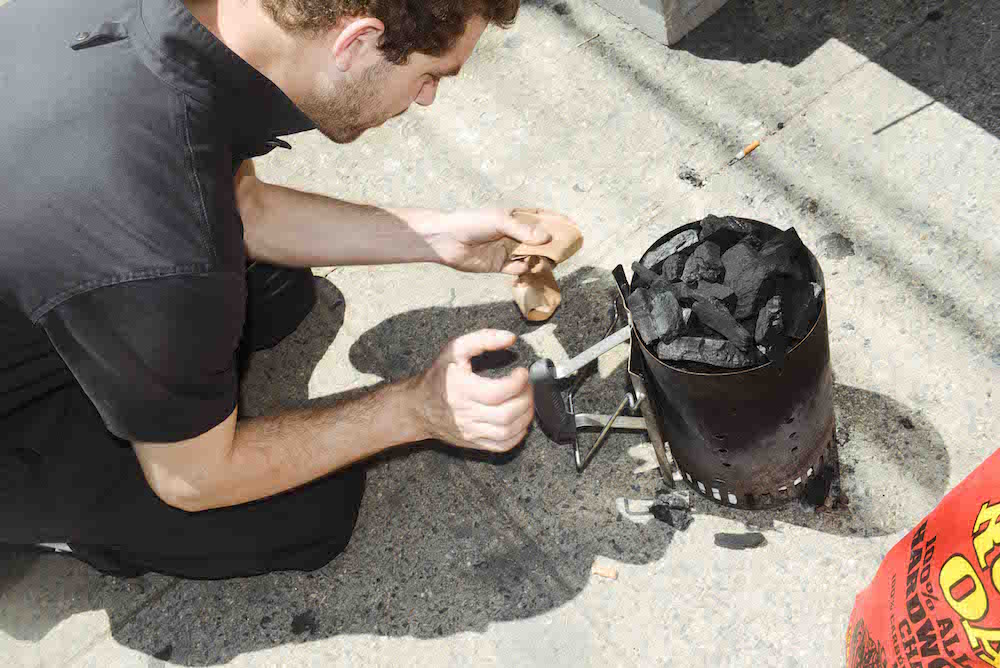 What's grilling on the Fourth of July?
---
This Fourth of July, inspired by our own barbecue hopes, we asked our
chef
friends what they love to grill on Independence Day! Here's what they had to say:
William Marquardt, Chef at Petit Trois
I'm grilling pork ribs, but i cook them in the oven so all I have to do is sear on the grill and sauce when it's time to eat!
Caroline Schiff, pastry chef and owner of ParadigmSchiff
I love grilling more than anything. I do an awesome grilled pizza! Make the dough, stretch it out, grill one side. Then flip, add toppings, cover the grill for a few minutes until everything melts :). A beautiful, charred, grilled pizza!
Butcher Jocelyn Guest, co-owner of J&E Small Goods
Clams! Or beef tongue for tacos.
Matt Conroy, Chef de Cuisine at Oxomoco
I like to keep it simple. Some burgers with american cheese on martin's potato roll and maybe some sausages with peppers and onions.
Chef Francis Derby, Chef de Cuisine at Upland
Honestly I like grilling whole boned out chickens.
Jamie Simpson, chef at Chef's Garden
Nothing beats a Milange of grilled summer fruits and vegetables. From Romaine Lettuce to Peaches. Plant based barbecues are king for hot summer days.
Right now, we are working through grilled squash and blossom dish with a Bagna Cauda of chopped mint, olive oil, summer citrus and black anchovy. Its a perfect way to start and end your day this summer.