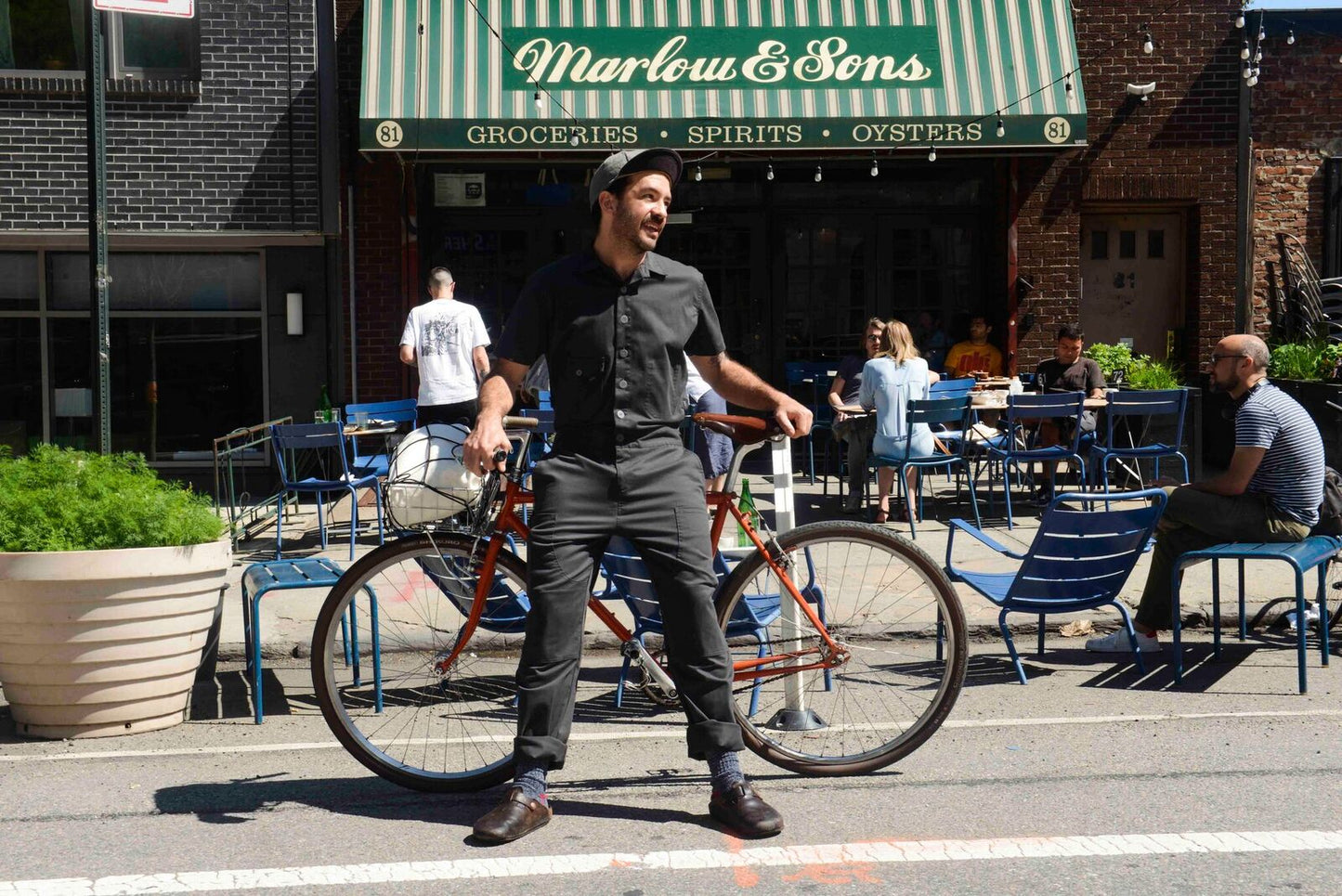 Jumpsuit Interview with Patch Troffer
---
Can you give me a brief rundown of your "average" work day? (I know you probably don't have a normal work day, but as best as you can!)
Ideally I begin my day with yoga and/or a bicycle ride.
Make it to work, sweaty, grab an iced espresso with half n half in a pint container, and make my rounds.
In the morning our prep kitchen is empty and quiet, so I try to find time to work on projects. But I frequently end up in a succession of meetings.
Midday I meet with the sous chef/s to make plans, to make jokes, to make whatever it is we're doing today better than yesterday.
Line cooks show up a couple hours later for a huddle. And then we cook..
I try to sit outside for a half hour sometime before an FOH meeting. I may chat with Andrew or Caroline, or a regular or neighbor or friend. Lilli may stop by for a visit.
Line cooks make everyone family meal. We all sit together at a table and eat it. Kirk talks about wine and maybe pours us a little. Floor managers review notes. We try and make each other laugh. My staff is way funnier than I.
Tasters at 5:30 as we open for service.
We cook.
We break down. We clean. We go home, or not. I go home.
How would you describe your personal style?
Functional. T-shirts and jeans or trousers. Wool is a favorite fabric of mine, it is very functional. I like pockets, their function.
I asked Kirk this question and he replied, "Utility Chic".
How does your work play into that?
Seamlessly.
One word you'd use to describe why you do what you do? You're more than welcome to explain why you chose the word, or just let it ride!
Community.