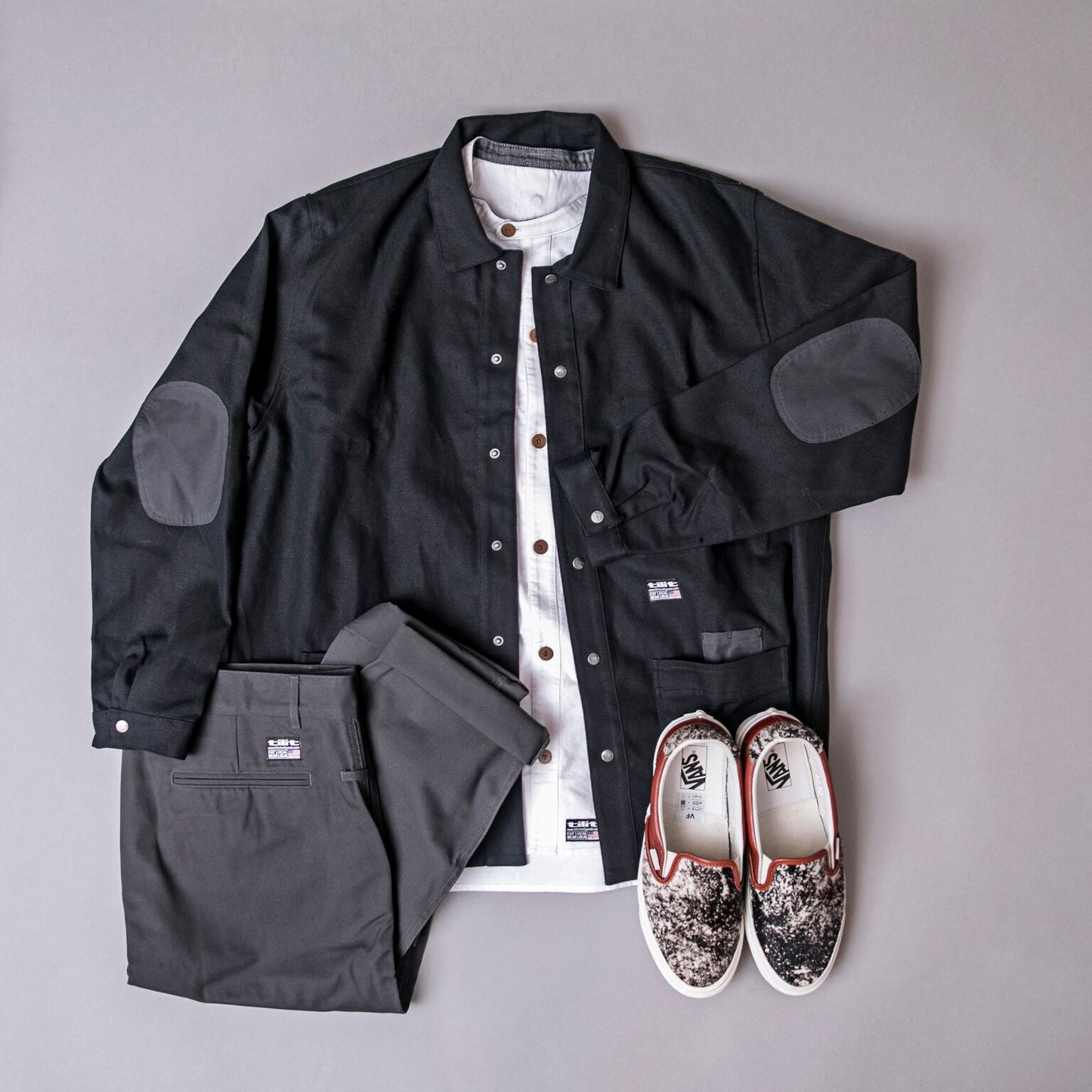 Our chef wear is designed with the flexibility and versatility of transitioning from workwear to streetwear.
Here are a few outfits we have styled for you, so you can go straight from the kitchen to the street.
We challenge you to style your own outfit and tag us on Instagram + use the hashtag #iworkintilit. Style away!
---
A simple pair of slim fitting jeans can transform an outfit from workwear to streetwear. Distressed black jeans work well with our olive green trench coat.
---
One
beanie
can go a long way when casually dressing up the utilitarian tone of our men's jumpsuit.
P.S. Jumpsuit coming soon 😉
---
---
This outfit works in the kitchen and out. Finish of this utilitarian look with a pair of fun and stylish sneakers to transform it into the perfect streetwear outfit.
Styled with our Worker Coat, Chef Shirt and Street Pants. Plus some slip-on Vans.
---
This bold neck scarf adds a chic pop of color to the Tilit A-line dress and Chore shirt, adding a trendy spin to fashionable workwear. Feel free to pair it with one of our wax chore coats as well.
---
Radiate summer vibes with a pair of shorts, button down shirt, and a clean pair of white sneakers. Add a pop of color with some colorful socks to brighten up your outfit.
 Styled with our French Kitchen Workshirt and utility shorts.