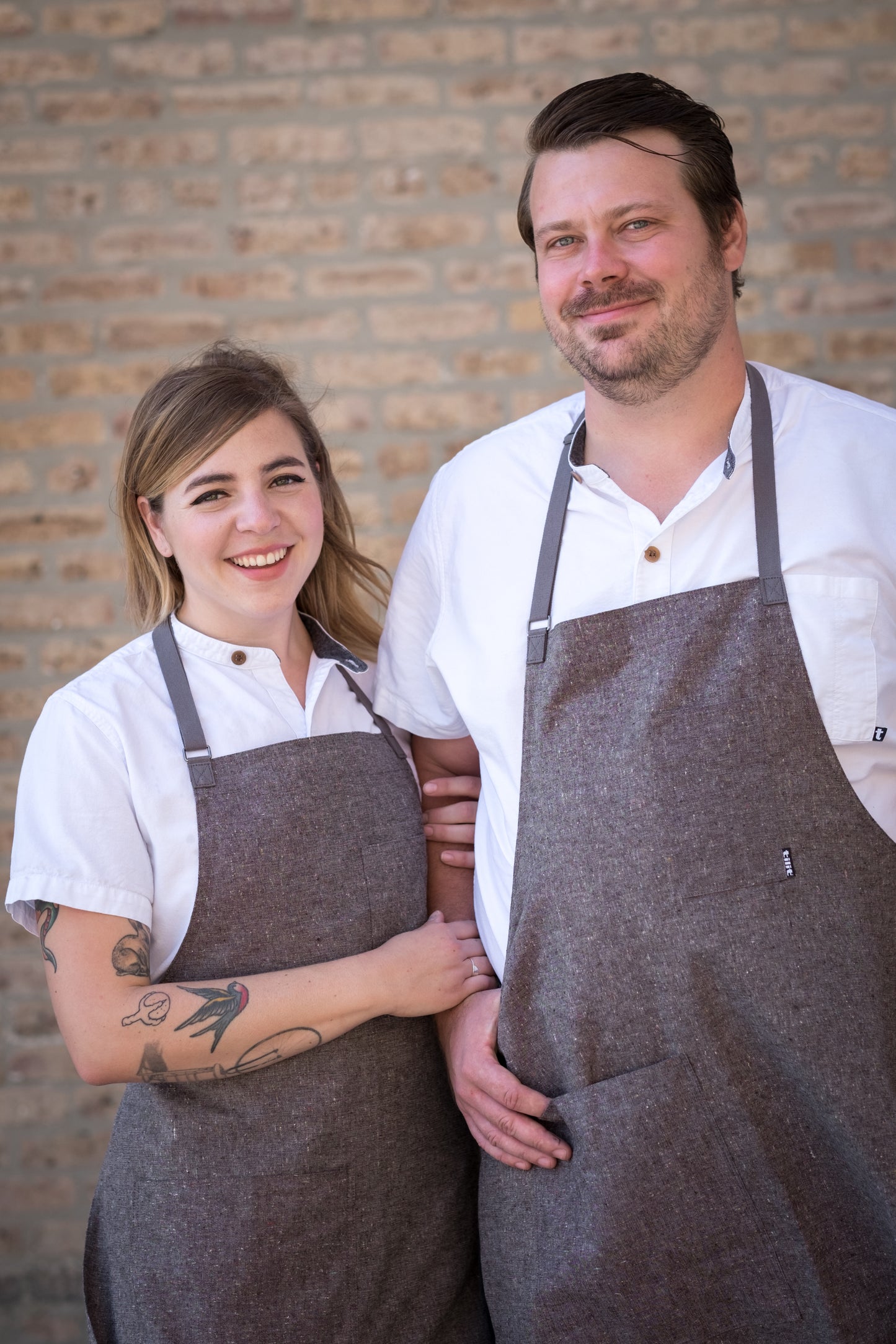 Episode 26 : When Your Partner is also Family : Chefs Anna and David Posey
December 10, 2019
Listen to the full episode here.
1. Take time to unplug.
Sometimes the healthy thing to do is take time for yourself and your mental health. Elske is closed two consecutive days in a row so that their employees enter the work week feeling refreshed and energized.
2. Try to separate personal space from restaurant space.
As Anna and David live above their restaurant space, it's important to place boundaries between a professional work space and a personal one.
3. Have hobbies that aren't related to food.
Set aside time to dedicate to hobbies and detach from your everyday business commitments. On her off days, Anna loves indulging in art and exercise.
4. Goals change all the time.
Don't be afraid to have evolving goals and aspirations. David dreamt of opening a fine dining restaurant and being the next Thomas Keller, while now he enjoys running a more casual space and maintaining a balance between work and play.
5. Keep an open mind when working with your partner.
Foster open communication between you and your partner and try your best to not be stubborn. Working with a significant other is a process that requires trust and compromise. Criticism can't always be taken personally.
Opening Soon Announcements: Chef's Special Cocktail Bar in Chicago, IL. Central Station in Memphis, TN. Ouí and K'Far in Philidelphia, PA and Red Gate Bakery in New York, NY.
You can find Opening Soon on iTunes, Stitcher, or anywhere else you get your podcasts. Also visit us on Heritage Radio Network, we're live every Tuesday at 2pm EST!
Opening Soon Season 1 is powered by