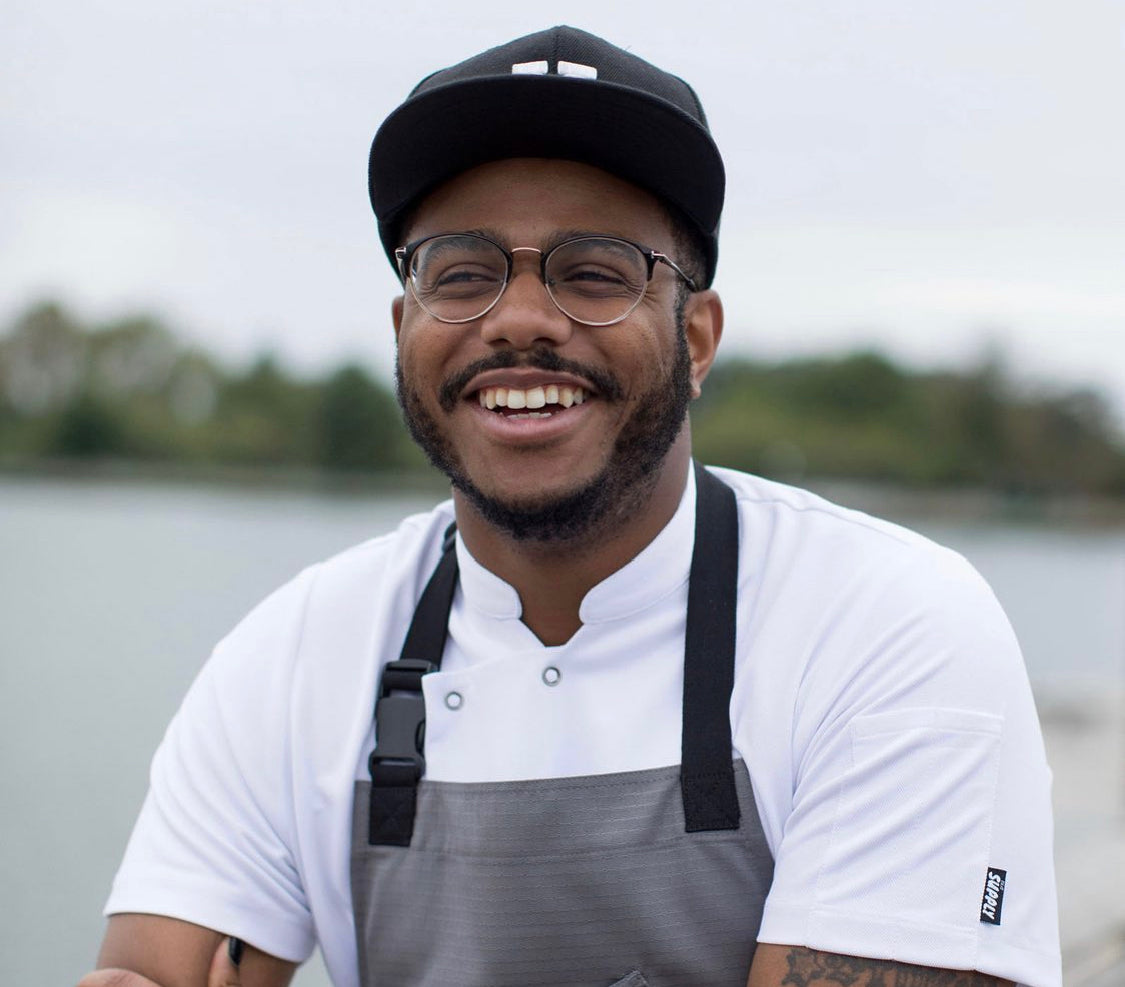 Episode 43 : Re-Opening : Kwame Onwuachi
https://opening-soon.simplecast.com/episodes/re-opening-with-kwame-onwuachi
June 10, 2020
Listen to the full episode here.
1. Reopening with precautions.
At Kith/Kin Chef Onwuachi has taken precautions to make his guests and staff safe like, requiring their guests to wear masks. Using a QR code that guests can take a picture of and use as a menu. Having one entrance to the restaurant, and using online reservations.
2. Pivoting your Menu.
Chef Onwuachi has changed his menu in reopening as well. He has changed from small plates to one large plate with all the components, with food inspired by carribean take out. 
3. Change if Necessary.
If changing the concept of his restaurant is what it takes to keep Kith/Kin going, Chef Onwuachi will do what needs to be done. He will keep trying to make it work. 
4. Being a Leader.
As a leader, Chef Onwuachi stresses the importance of listening. He has learned a lot throughout his time in the culinary industry and is constantly growing, trying to be better, treating people with respect and learning.
5. Independent Restaurant Coalition.
Chef Onwuachi is a founding member of the Independent Restaurant Coalition and it is a group of over 200 restaurants fighting to ensure restaurants are here when this is all said and done. 
Resources: Notes from a Young Black Chef by Kwame Onwuachi

Opening Soon Announcements: All I do is Cook, Texas.