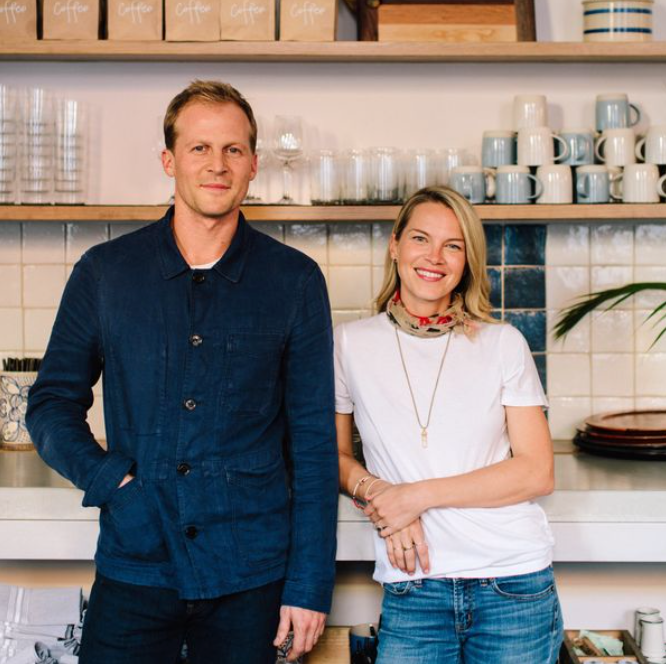 Episode 45 : Creating a unique and authentic space : Kate & Ben Towill
https://opening-soon.simplecast.com/episodes/creating-a-unique-and-authentic-space-with-kate-ben-towill-of-basic-projects
July 6th, 2020
Listen to the full episode here.
1. Three words.
For their project, Ben and Kate like to start with three words. They help to come up with materials, furniture and paint colors for the project. The words coming in handy throughout the project, a tool to come back to so as to not get sidetracked. 
2. Treasure hunt early.
Early on in the project Kate likes to look for antique pieces, at shows like Brimfield. Doing so in the early stages allows her to use what she finds and work from there, as opposed to trying to make something work later. 
3. Hire help.
To make sure they can get everything accomplished, 2 months prior to opening Kate and Ben have an outside team come on board. The company Bazillion Solutions, getting all that needs to be done, done. 
4. Restrictions.
For their restaurants there isn't a set theme. So to keep focused they created perimeters, to work within. 
5. Learn from your neighbors.
As they build Ben and Kate are engaging with their neighbors. Bringing them into the space, showing them around, hosting cocktails parties, talking to them and learning from them about what they think and want from the space.

Opening Soon Announcements:  The Orchard Townhouse in New York, NY. 167 Raw in Charleston, SC.