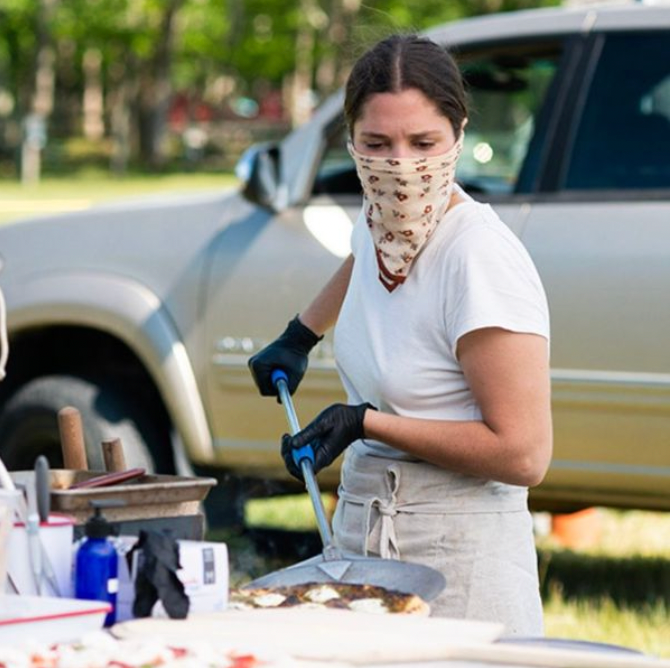 Episode 66 : Building a pizza business from the ground up : Stoney Hill Pizza
https://opening-soon.simplecast.com/episodes/building-a-pizza-business-from-the-ground-up-with-stoney-hill-pizza
March 5, 2021
Listen to the full episode here. 
1. Filling a void and being creative about it. 
Having returned back to Martha's Vineyard Chef Nina knew that the island was in need of a new and different restaurant, but having a brick and mortar on island is expensive so instead she decided to make her traveling pizza oven!
2. Do it yourself.
Instead of buying an already built pizza oven, Nina decided to do it herself. Building herself a pizza oven that she knew she could rely on.  
3. A seasonal restaurant.
Since Stoney Hill Pizza is based in such a seasonal location; Martha's Vineyard. When it is the summer season it's a full time job, working 7 days a week. It is important to make the most of the time when the island is its busiest. 
4. Seasonal hiring.
Also due to the seasonality and how sporadic Stoney Hills schedule is, hiring is a challenge. So for the upcoming season she is putting the word out about job openings at Stoney Hill. 
5. Teamwork!
Stoney Hill benefited from the help of others across the board. From the pizza, to the oven itself and Chef Nina really enjoyed seeing all those peoples incredible skills come together. 
Opening Soon Announcements: Life Raft Treats in Charleston, South Carolina, Scram Bakery in Jersey City, NJ and Paulie Gee's in Wicker Park, Chicago, IL.
And for a great new read be sure to check out,
Every Night Is Pizza Night
.