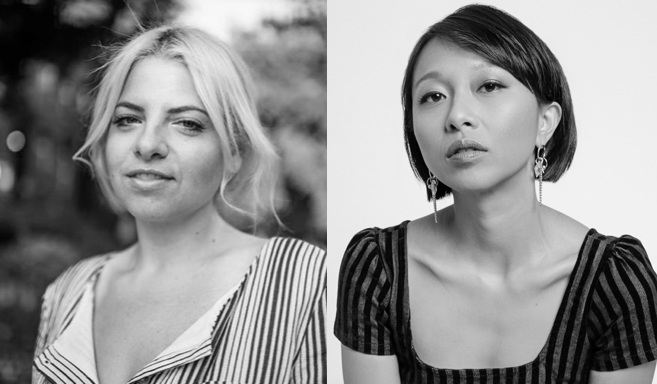 Ep. 11: Creating Buzz and Growing Your Audience with Jordana Rothman and Sue Chan
Jordana Rothman and Sue Chan discuss creating buzz and growing your audience.
Opening Soon is a weekly show about the journey of opening a restaurant featuring conversations with some of the world's greatest chefs, restaurateurs and the vendors that help take their business from an idea to opening soon. Opening Soon is hosted by the founders of Tilit NYC, Jenny Goodman and Alex McCrery, who bring their unique perspective as hospitality industry insiders and many questions as the former proprietors of a now shuttered restaurant. Each week we'll extract the strongest takeaways from our guest interview so that if you don't get the chance to listen you can still get the drop.
1. Think omni channel. Traditional channels like food magazines and major newspapers are still a big influence on how people hear about restaurants, but now people get recommendations from a wider variety of sources. Influencer recommendations from Instagram and blogs are a huge channel for people to get their information on restaurants. You have to understand how your market gets their information, and tailor your approach to that. The most successful restaurants often combine a traditional approach with new channels.
2. Focus on your strengths. Discover what you're good at and use it to your advantage. There's nothing wrong with hiring a team to handle your social engagement. 
3. You must have a good product and be a great business operator. While it's immensely important to engage with your audience on social, in the press and at events even the best networkers and influencers will need to deliver once guests come in to the restaurant. 
4. Think outside the box for alternative ways to get noticed. Restaurant editors like Jordana are always on the lookout for the next best chefs and restaurants, but sometimes it can be difficult for smaller brands to receive coverage. Think events, collaborations and guest dinners. Creating unique content for your brand (like this podcast!) and putting it out there means that the chance of your restaurant being discovered is all the higher.
5. Share your authentic story. Even if you open a restaurant, the story is about so much more than the food. Your audience cares about the person behind the brand, and how your point of view interacts with other segments of culture like fashion, music, and art. Consumers like to know who is behind their experience and why they are supporting your business. Don't forget it's imperative to keep it real.
You can find Opening Soon on
iTunes
, Stitcher, or anywhere else you get your podcasts. Also visit us on
Heritage Radio Network
, we're live every Tuesday at 2pm EST!
Opening Soon Season 1 is powered by