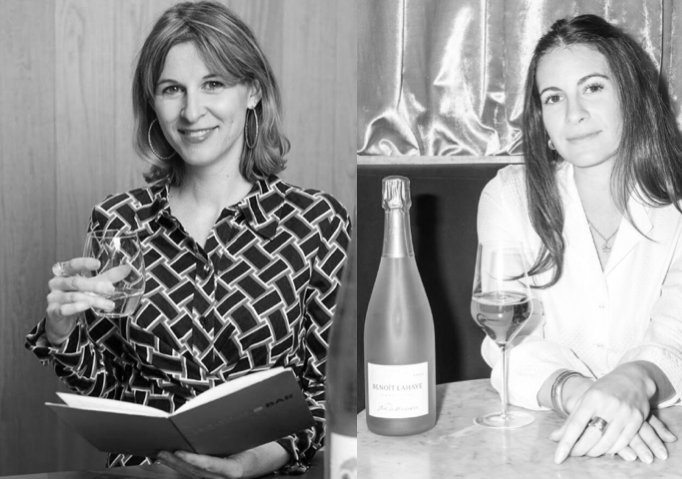 Ep. 10: Curating a Beverage Program with Ariel Arce and Jordan Salcito
Ariel Arce and Jordan Slacito discuss curating a beverage program.
Opening Soon is a weekly show about the journey of opening a restaurant featuring conversations with some of the world's greatest chefs, restaurateurs and the vendors that help take their business from an idea to opening soon. Opening Soon is hosted by the founders of Tilit NYC, Jenny Goodman and Alex McCrery, who bring their unique perspective as hospitality industry insiders and many questions as the former proprietors of a now shuttered restaurant. Each week we'll extract the strongest takeaways from our guest interview so that if you don't get the chance to listen you can still get the drop.
1. To really get a beverage menu off the ground, the person at the top needs to decide to invest in the beverage program. It's necessary to decide up front what your business model is and whether or not a beverage menu is integral to it. You cannot have high beverage sales without some sort of beverage culture, and you can't have a beverage culture without a designated person to create it. If a beverage menu is important to your restaurant's culture, then you should put down the money to hire a person to manage the beverage menu full time. Don't invest in something until you know why you're doing it, because don't want to waste money and time on things that end up not being important. Invest more in the people that you hire and take the time to find the right person for your restaurant's needs.
2. Bring new perspectives to concepts that are more "traditional." The way we share knowledge today is more global and instant because of the internet and social media, which means that there's always a new viewpoint that you can incorporate into existing institutions. Ariel commented that previously, champagne was hard to break into in the US market unless you had a certain income. That's why she created Air's Champagne Parlor - to make what was once a luxury item that was out of reach for many people more accessible. Air's offers champagne at a one time markup, which is a different experience from what was previously available.
3. Concept should dictate the model. Don't look at your business from a traditional perspective; think how it should work for you, not how it has worked for other businesses. If 3x markup for alcohol is standard but you want to only do a 1x markup, figure out how to make up for the difference in other areas. Usually it's a matter of finding the proper product mix. At the restaurant locations that Jordan manages, most of the revenue is made from the food rather than the beverages, so they can price beverages lower. Since alcohol is shelf stable, more investment can be put into food, which is perishable. If goal is for wine to be cheap, then you can make it that way.
4. Through pricing, you can create incentives for people to get out of their comfort zone. For a menu item like Rosé, restaurants can price it higher because people are willing to pay more because they know they want it. If you have a great Burgundy wine that you think more people should try, price it lower so people are more willing to take the chance and order it. Even if the Burgundy should be priced higher, you make up the margin with your other menu items, like Rosé. On the other hand, keep in mind that psychologically, people sometimes want to pay more for wine because they perceive it to be better quality. Pricing is important, so be creative with it but find a balance.
5. Universalize the experience while humanizing it. As Beverage Director at Momofuku, Jordan tailored the concept of every wine list to each restaurant location. At the ramen bars where people typically spend less time, she offered glasses of wine. At slower, sit down locations, more bottles were offered on the menu. At Niche Niche, Ariel wanted to offer wines that people normally wouldn't have access to and create a dinner party environment, so she brought in a new person from the beverage community to create a new menu each week. It's important to predict what your customers will want and tailor the restaurant experience to fit those expectations. Keep your ideas scaleable without being so rigid that it de-humanizes your restaurant.
You can find Opening Soon on
iTunes
, Stitcher, or anywhere else you get your podcasts. Also visit us on
Heritage Radio Network
, we're live every Tuesday at 2pm EST!
Opening Soon Season 1 is powered by