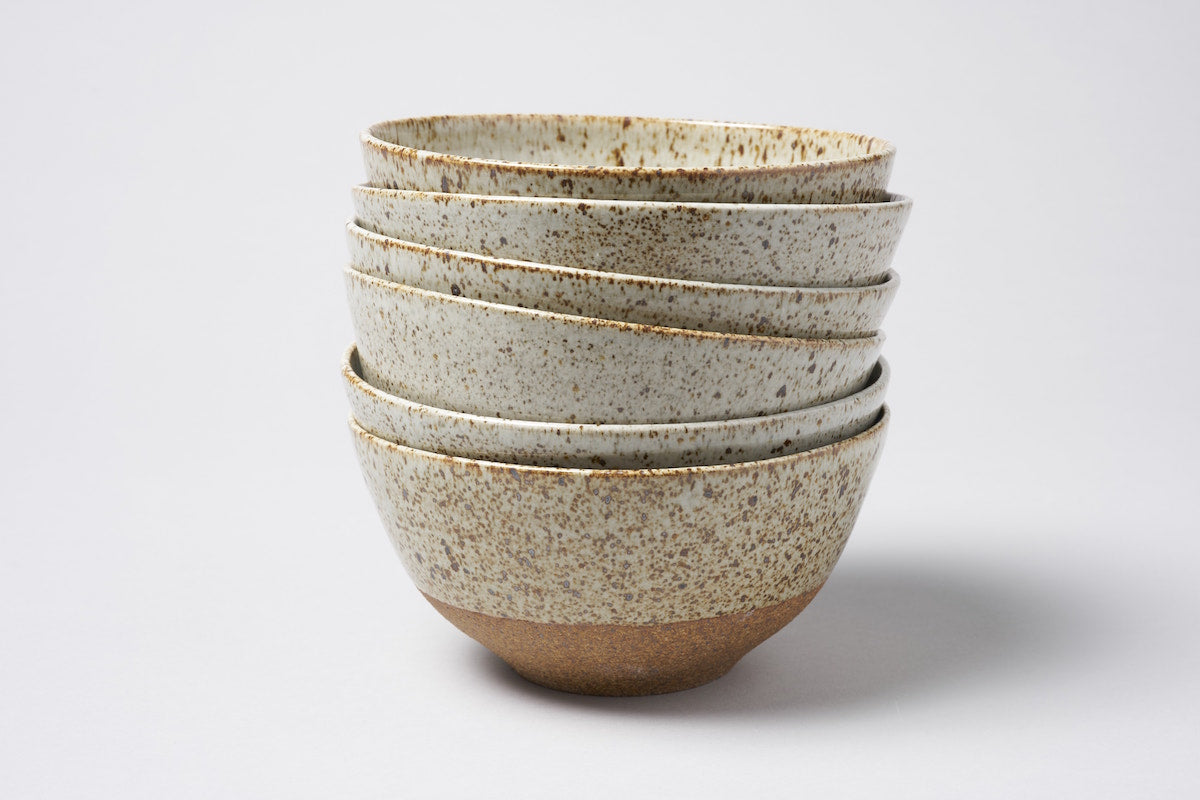 Tilit NYC is teaming up with Clay!
We're teaming up with 
Clay
, a brand bringing extraordinary, functional ceramics from the studio into the world! 
As a part of this collaboration, every group or custom order that is placed in April will include a bowl from Clay.
Here's a short interview we did with the founder of Clay, Rukmini Giridharadas:
---
When and how did you first get into pottery?

I grew up surrounded by pottery because my mother is a ceramicist and our house is filled with beautiful pieces she's made and work she loves. Lamps, bowls, trays, vases: so many of the pieces in our house are handcrafted and designed with care. We had a studio in our basement at home, so I'd sometimes make things with her there or go to the yurt where she took lessons on my days off from school.

Then, in high school, I started taking classes and just fell in love with every single aspect of ceramics. I had a phenomenal teacher who really taught us how to start with a vision of what we wanted to build and why we wanted to build it, and then see it through. Soon, I was spending hours every day, in and out of class, in the studio.

Towards the end of high school, my mother actually started teaching ceramics at the school I went to, and so my life in the school studio and home studio felt even more continuous. She has taught me (and countless students) how to see our ideas through - from imagination to a piece we create.


I read that you worked at Google, and even worked in military intelligence!? What made you switch careers and start Clay?

Great question! Ceramics has always captivated me: when I see a beautiful piece of pottery, I feel calm and in awe of the work. That's a pretty strong signal that you should focus on something, but I always figured I'd get to working with clay when I retired.

And in short - "when I retire" just started to feel like way too distant. I wanted to see if I could pursue something I care so deeply about now. And so I started investigating: what could I do with ceramics? I researched endlessly for months: who was creating amazing work in the SF bay area? Who is buying ceramics? What's the demand? Is there a way to help ceramic artists and people buying?

I found out really fascinating information: I found that there are absolutely phenomenal potters in this area, and I started reaching out to them and exploring what a useful business around their work might look like. I found that restaurants and aesthetically-driven businesses are often looking for the right ceramic pieces for their spaces.

I decided to take what I've learned about business and technology from Google, about discipline and analysis from my time in military intelligence, and create something that I truly want to see in the world.


How do you go about bridging the gap between ceramics and restaurants/homes looking for such pieces? How does that process usually work?

My first step was to get to know the potters I'm working with: what do they create, what do they most love making, what inspires them, what are the pain points they experience, and where do they want their business to go? Visiting their studios, getting to understand their inventory and production processes was both really fun and helpful.

Once I had a sense of what each artists makes, I selected pieces to feature on my site and to showcase to different chefs. So anyone coming to the site or meeting with me is seeing a curated selection that gives them variety but not so many options that it's overwhelming to choose. Good photography is key as well as emailing and meeting chefs and being open to carrying ceramics anywhere in order for them to feel a piece in person.

The idea is to simplify the buying process to artists can spend more time in their studio and buyers can easily choose pieces across a range of artists, without having to spend hours sourcing and monitoring orders with different artists, when they likely are already swamped with work.


Are there challenges that ceramicists face juggling their creative tactile work, in terms of marketing and selling their goods? And if so, how is Clay making that process more seamless?

I think there are a lot of challenges in this area, because creating imaginative work and marketing/selling are completely different modes. Clay is making that more seamless, one step at a time, by sourcing interesting opportunities for artists to sell. So I go out and meet lots of people - from chefs to interior designers to florists, and so on - and see what are they looking for in terms of ceramics and how can I turn it into business for the artists.

My aim is to delight ceramicists with orders that otherwise may not have crossed their paths and delight buyers with a seamless buying process.

For a few examples, Clay has worked with Namu Gaji in SF, with Sons & Daughters restaurant, with the new West Elm hotel opening up in Oakland, and are about to start working with a bunch of incredible florists in SF. I hope each opportunity presents something that excites the artists, and work everyday to do my best to make that happen!