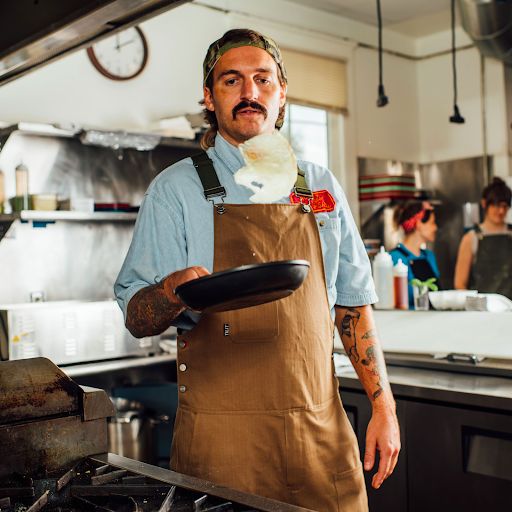 Episode 20 : Breaking the Mold : Mason Hereford
https://opening-soon.simplecast.com/episodes/breaking-the-mold-with-mason-hereford
October 22, 2019
Listen to the full episode here.
1. Put your staff first.
Sticking to your concept is important, but don't sacrifice quality of life for your employees.
2. Investors are likely to be people close to you.
Getting loans from banks is a difficult process. For most restaurants, including Mason's Turkey and the Wolf, investors are family members or friends or friends.
3. Find an accounting firm that you trust.
Mason emphasizes that finding an accounting firm that works with multiple restaurants is integral in opening a restaurant. Having a resource that understands price competition and the surrounding industry will propel you in your endeavors.
4. Treat every customer like a VIP.
Because you don't know who might walk through your doors. Any customer could write you onto a list that could end up changing your life, just like Turkey and the Wolf's Bon Appetit article did for them.
5. Get past the anxiety and fear.
Opening a restaurant is bound to be scary. You're opening yourself up to ridicule and criticism, but don't let your fear be debilitating. Stay true to your concept and follow your gut.
Opening Soon Announcements: The Fat Radish in New York, NY. Blue Giant and Vals in New Orleans, LA.